UK College of Holistic Training
distance learning courses for personal and professional development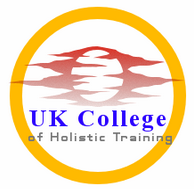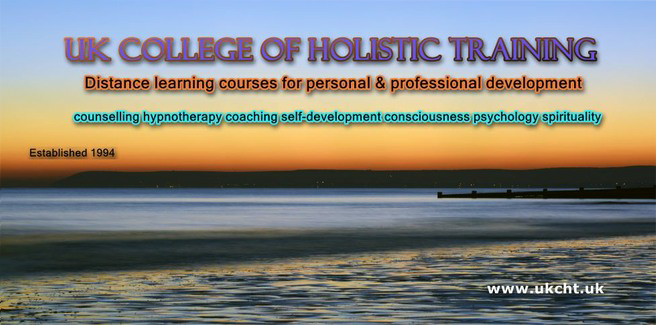 COOKIES
We use cookies to collect information about how visitors use our website. No personally identifiable information is collected. By browsing this site you indicate that you accept the use of cookies.
A distance learning course for anyone interested in the emergence and growth of the phenomenon of religion and its social and political implications, giving a historical background to today's debates, controversies and news.
Total recommended period of study: approx. 3 months or less. Continuous enrolment. No time limit.
Cost: £235.00 (235 Pounds Sterling - for currency conversion see www.xe.com ) Extra costs & shipping may apply for some non-EU countries - see apply page for details.
(A FREE textbook will be sent to UK students. Non-UK students will normally have to purchase the book on-line from an internet bookstore.)
Textbook discount for UK students: We will give UK students a discount of £25 if they purchase the Kindle edition or a used of the textbook from Amazon or if they already have a copy. Discount must be requested at time of enrolment. If no discount is claimed a free new copy of the book will be sent.
Method of study
Textbook study (distance learning). Written assignments based on textbooks and exercises. Assignment questions are issued by email and students return their written work by email. Grades and feedback are issued by email.
UK College of Holistic Training, 27 Old Gloucester Street, London WC1N 3AX
Email: info@ukcht.net
Tel. 020 7060 2283 International +44 207 060 2283
Registered with UK Register of Learning Providers no. 10028354
For specific course recognitions see individual course pages

Website copyright © 2019 UK College of Holistic Training. All rights reserved.
See About page for specific acknowledgements.


Advanced Diploma in World Religions
Course overview
This course focuses on the world-wide development of religions throughout history.
The enormous diversity of religion is revealed as well as its ability to develop and take new forms in response to changes in society, war, conquest and colonization. Against this background, accurate and concise portraits of faiths and aspects of religion are presented.
Religions are understood in the context of diverse worldviews and secular worldviews such as Marxism are also introduced.
Ancient and classical religions covered include those of South Asia, China, Japan, Southeast Asia, the Pacific, the Americas, the Ancient Near East, Persia, Greece, Rome, and Africa plus Christianity, Judaism and Islam.
The post-1500 period covers the Reformation and European changes in Judaism and Christianity, religion in N. America, post-WWII religion, modern religion and ideology in S. Asia, China, Korea, and Southeast Asia, Japan and its new religions, Islam and modernization, Pacific religion and colonialism, Religion during and after the Soviet Union, changes in African religion, and developments in Latin America and the Caribbean.
A final section reflects on twentieth-century changes and argues for a pluralistic religious education.
Extensive notes, glossary, timelines and bibliography are provided. The key text is profusely illustrated with photographs and vocabularies of key terms make the text more accessible.
No specific religious conviction is necessary in order to study and enjoy this course, and those of any faith or none are welcome. It is open to all who seek a wider and deeper understanding of the role of religion in society and its history and development.
The power of religion to govern people's actions and to motivate people to acts that dominate many of today's headlines can only be understood by appreciating that historically, religion and ideology have driven human behaviour, sometimes to extremes.

Required Text:
Smart, Ninian. The World's Religions. Second Edition. Cambridge University Press, 1998.
(A free copy will be sent to UK students - see notes above if you do not want this option).
Entry criteria and suitability
No particular qualifications are required for entry.
Qualification
Successful graduates will receive the Advanced Diploma in World Religions awarded by UK College of Holistic Training which is a private UK qualification.
Further information
Please see our FAQs page for general information.
We reserve the right to change the syllabus and other details of any course at any time.

APPLY FOR THIS COURSE
You may start at any time of year
Click this link to go to our Application page