UK College of Holistic Training
distance learning courses for personal and professional development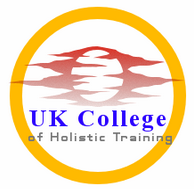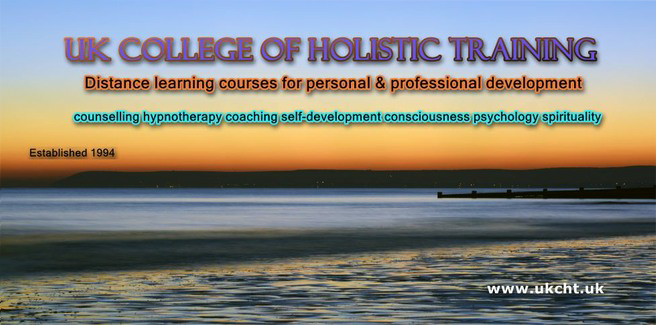 COOKIES
We use cookies to collect information about how visitors use our website. No personally identifiable information is collected. By browsing this site you indicate that you accept the use of cookies.
UK College of Holistic Training, 27 Old Gloucester Street, London WC1N 3AX
Email: info@ukcht.net
Tel. 020 7060 2283 International +44 207 060 2283
Registered with UK Register of Learning Providers no. 10028354
For specific course recognitions see individual course pages

Website copyright © 2020 UK College of Holistic Training. All rights reserved.
See About page for specific acknowledgements.


How to Apply for
a Course
You can start a course at any time of year, unless stated otherwise on the course page. (At the moment all courses have year-round entry). We do not take applications in advance. Please apply a few days before you would like to enrol.
Please download the application form you need from the link below (Word document).
Then please complete and email the form to us as an attachment. You may also post us the form.
INFORMATION ABOUT FEES


Please be sure you can afford the fees before you enrol. We do not have any scholarships at present.

If we accept you and send you a payment request and we do not receive payment within 7 days, your application will automatically be cancelled.
VAT: UKCHT is not registered for VAT. No VAT will be charged for UK and EU sales.
PAYMENT METHODS: We accept Paypal (we will send you a Paypal request when we approve your application).
We also accept UK cheques - please see instructions on application form. Cheque payments may be subject to delay for clearance as we do not bank cheques every day.
For Republic of Ireland postal orders in Pounds Sterling, please ask us for advice BEFORE obtaining your Postal Order. If possible, use PayPal (you don't need a PayPal account).

Payments may be made to our bank by electronic transfer - ask us for bank details.

We do NOT accept credit cards directly: please do not give us your card number. We do NOT accept any foreign cheques, cashier's checks or banker's drafts, even if they are in British currency. We do NOT accept Western Union, Moneygram or similar transfers.
We do NOT have any payment plans at present, though we are considering them for the future for some of our longer/ more expensive courses.
COVID-19 - We may make changes to any of the above arrangements - email us with queries.

If you have any queries please email us at info@ukcht.net


IMPORTANT INFORMATION FOR OVERSEAS STUDENTS

Due to some countries imposing Value Added Tax on digital sales from the UK, which we would have to pay, we are unable to supply our PDF course manuals to certain countries because we would have to register with the foreign tax authorities and have a foreign tax agent, and this would cost us too much money and effort. The position for each country can change at any time so if this concerns you, we will let you know before accepting your enrolment.
Our solution in such cases may be to send you hard copies of the manuals and send you any extra material by physical mail, and we would need to charge extra for printing and estimated postage costs during your course. Postage is expensive and UK postal costs are increasing once again.
Most EU students are not affected by this and should apply in the normal way.
Because postage to certain countries is unreliable and/or they are imposing VAT on digital sales without a threshold, we are unable to supply certain countries at the moment. We will inform you if you are in a country that is affected.
Due to the number of enquiries we receive, we can only advise you on what arrangements we can make for you, and the costs involved, if we receive a completed application form. Researching the latest VAT position and any other possible requirements takes us time and we cannot do it for casual enquiries.
This is a global problem that is affecting small on-line businesses and is outside our control.
FRANCE: We are sorry we cannot accept applications from France due to their new regulations concerning sales from outside the country. The admin involved is too much for us.
We don't know yet how Brexit will affect our dealings with EU students. As Brexit draws nearer, we suggest that EU students apply before any new arrangements take place that may increase fees or affect our ability to offer courses.
Our general terms of trading can be seen if you click on this link.
APPLICATION FORM LINKS
General application form for most courses download here (Word .docx)

"Conscious Courses" application form - download here(Word .docx)
(To see this range of courses, click on this introduction)

If the link doesn't work, it's probably due to a recent update
Need help? Email us info@ukcht.net (please state the course you want)