UK College of Holistic Training
distance learning courses for personal and professional development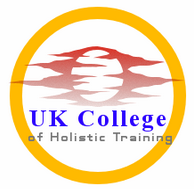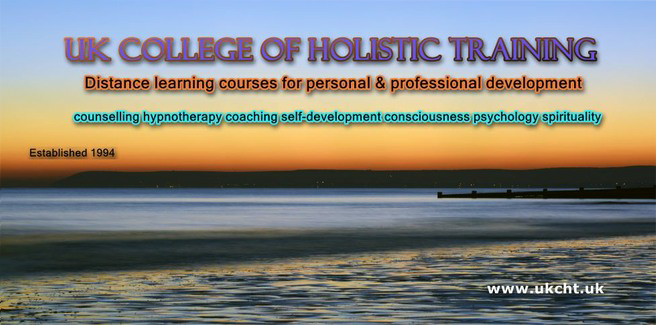 COOKIES
We use cookies to collect information about how visitors use our website. No personally identifiable information is collected. By browsing this site you indicate that you accept the use of cookies.
UK College of Holistic Training, Creedwell House, 32 Creedwell Orchard
TAUNTON, TA4 1JY, U.K.
Email: info@ukcht.net
Tel. Tel. 01823 765277
Website copyright © 2022 UK College of Holistic Training. All rights reserved.
See About page for specific acknowledgements.


How to Apply for
a Course
You can start a course at any time of year, unless stated otherwise on the course page. (At the moment all courses have year-round entry). We do not take applications in advance. Please apply a few days before you would like to enrol.
Please download the application form you need from the link below (Word document).
Then please complete and email the form to us as an attachment.
INFORMATION ABOUT FEES


Please be sure you can afford the fees before you enrol. We do not have any scholarships at present.

If we accept you and send you a payment request and we do not receive payment within 7 days, your application will automatically be cancelled.
VAT: UKCHT is not registered for VAT.
PAYMENT METHODS: We accept Paypal (we will send you a Paypal request when we approve your application).
We also accept UK cheques - please see instructions on application form. Cheque payments may be subject to delay for clearance as we do not bank cheques every day.
Payments may be made to our bank by electronic transfer - ask us for bank details when you send us your application form.

We do NOT accept credit cards directly: please do not give us your card number. We do NOT accept any foreign cheques, cashier's checks or banker's drafts, even if they are in British currency. We do NOT accept Western Union, Moneygram or similar transfers.
We do NOT have any payment plans at present, though we are considering them for the future for some of our longer/ more expensive courses.

If you have any queries please email us at info@ukcht.net


(Revised November 2021)
WE ARE NOT ACCEPTING NON-UK APPLICATIONS AT PRESENT-
PLEASE ONLY APPLY IF YOU ARE LIVING IN THE UK
(also including Channel Islands and I.O.M.)

WE ARE SORRY THAT DUE TO BREXIT, WE CANNOT ACCEPT EU STUDENTS DUE TO CHANGES IN TAX AND VAT REQUIREMENTS.

WE ARE ALSO UNABLE TO ACCEPT STUDENTS FROM OTHER COUNTRIES OR STATES THAT REQUIRE US TO PAY SALES TAXES TO THE FOREIGN JURISDICTION. MOST OVERSEAS COUNTRIES NOW FALL INTO THIS CATEGORY.
WE ARE LOOKING INTO PAYMENT PROCESSING SERVICES THAT WOULD HELP US COPE WITH FOREIGN PAYMENTS AND TAXATION BUT SO FAR HAVE NOT FOUND ONE THAT MEETS ALL OUR NEEDS.
THESE EU AND WORLDWIDE TAX CHANGES HAVE SEVERELY IMPACTED SMALL BUSINESSES LIKE OURS AND WE HOPE THAT SUITABLE FLEXIBLE AND AFFORDABLE PAYMENT SYSTEMS WILL EMERGE IN THE FUTURE TO ENABLE ANYONE TO TRADE INTERNATIONALLY ONCE MORE WITHOUT FUSS AND DISPROPORTIONATE EXPENSE AND BUREAUCRACY.
EBAY AND AMAZON NOW HANDLE TAX ON BEHALF OF SELLERS. IF PAYPAL DID THE SAME IT WOULD SOLVE THE PROBLEM, BUT SO FAR THEY ARE LEAVING IT UP TO SELLERS TO COLLECT AND PAY INTERNATIONAL TAXES. WE FOUND ANOTHER POSSIBLE SERVICE, BUT THEY REFUSE TO HANDLE ANYTHING TO DO WITH HYPNOSIS OR HYPNOTHERAPY AND MIGHT DISALLOW OTHER "FRINGE" SUBJECTS.

PLEASE STAY ON OUR MAILING LIST IF YOU'D LIKE TO KNOW WHEN WE HAVE FOUND A SOLUTION. WE HAVE PEOPLE IN VARIOUS COUNTRIES WANTING TO JOIN OUR COURSES IF THEY COULD.
Our general terms of trading can be seen if you click on this link.
OPEN TO UK RESIDENTS ONLY - SEE NOTICE BELOW
APPLICATION FORM LINKS
General application form for most courses download here (Word .docx)
Application form for Diploma in Sexology download here (Word .docx)

If the link doesn't work, it's probably due to a recent update
Need help? Email us info@ukcht.net (please state the course you want)