UK College of Holistic Training
distance learning courses for personal and professional development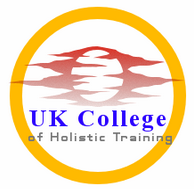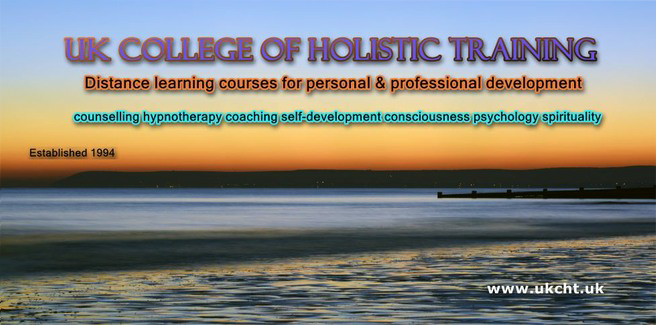 COOKIES
We use cookies to collect information about how visitors use our website. No personally identifiable information is collected. By browsing this site you indicate that you accept the use of cookies.
UK College of Holistic Training, Creedwell House, 32 Creedwell Orchard
TAUNTON, TA4 1JY, U.K.
Email: info@ukcht.net
Tel. 01823 765277
Website copyright © 2022 UK College of Holistic Training. All rights reserved.
See About page for specific acknowledgements.



Professional
Societies
Information on
professional societies or membership bodies for
therapists and coaches
PROFESSIONAL SOCIETIES FOR COUNSELLORS, HYPNOTHERAPISTS AND LIFE COACHES
Here we bring you details of professional societies or bodies that UKCHP graduates can apply to join if eligible. Please always consult the actual websites of each organisation for full information. Though we do our best to summarise the details here for quick reference, any errors or omissions in this page are our own and societies may change their details or policies at any time.
There are many professional societies for therapists and life coaches in the UK. Often they are linked to one particular school and will only accept its graduates. We do not have our "own" professional society but have always sought links with independent societies because we believe that adds more credibility. Over the years various professional bodies have come and gone, have amalgamated or have changed their policies so the decision as to which one(s) to approach can be quite confusing.
A big advantage of applying to an independent organisation is that they can take into account not only your UKCHT training, but other relevant training you have done in the past. This may enhance your grade of membership, for example if you have done a distance learning course with us and have done a classroom-based training with another school some time ago.
ACCPH (Accredited Counsellors, Coaches, Psychotherapists and Hypnotherapists)
UKCHT is an organisational member of ACCPH (Accredited Counsellors, Coaches, Psychotherapists and Hypnotherapists) For graduates of our therapy-related and coaching courses, we recommend this organisation as they specifically welcome graduates of distance learning courses of adequate standard to Membership grade. If you have a suitable classroom-based training as well, you can apply to be upgraded to Accredited status. An insurance scheme is available. For further details see the ACCPH website.
If you practise several modalities and your existing organisation does not cover them all, ACCPH could save you multiple membership fees. If you have been out of practice for some time but have changed direction and now practise a different field, an ACCPH membership could enable you to incorporate your original field in your membership and retain your professional status.
Association of Holistic and Complementary Practitioners http://www.ahcp.org/
The AHCP will consider applications from practitioners of a wide range of holistic therapies taught by various training schools. See their website for further details. AHCP does not accredit UKCHT courses and at present we have not applied to them for consideration of any course towards accreditation. If you have taken one of our courses and have joined AHCP, please let us know.
Overseas
Certain professional organisations (for example the National Guild of Hypnotists, USA) will accept a wide range of certificates for their continuing education requirements, and our course certificates and diplomas in psychological, personal growth, therapy-related and metaphysical fields may be submitted for such purposes. NGH does not accredit UKCHT courses.
Further specialist professional organisations you should know about
The societies below do not accredit or approve any UKCHT courses at this time but they are recommended for helpers with appropriate qualifications and/or expertise. In particular, we recommend that any person in the UK providing intuitive or psychic services consider applying to join the SWA.
The Spiritual Workers Association http://www.theswa.org.uk/
"The Spiritual Workers Association is a UK based Guild of Spiritual Workers and Spiritualistic Service Providers as well as an international umbrella group for all spiritual minded people." (SWA home page).
We recommend that anyone providing spiritual, intuitive or psychic services apply to the SWA or at least browse their website for important information on UK consumer protection regulations. The SWA can also offer a professional indemnity insurance scheme for suitable practitioners.
World Metaphysical Association https://www.worldmeta.org/
Though metaphysics is mainly known in the UK as an academic branch of philosophy, in the USA it is recognised as a spiritual philosophy with the same privileges as a religion. The WMA accepts members who practise various spiritual, intuitive, mystical, esoteric, "New Age" and psychic talents and healing modalities and also has its own courses. Their website states, "We welcome all individuals of any religious background of legal age in their country who wish to promote the spiritual components of metaphysical healing, thought, and practices." The WMA has a number of UK members. Lifetime membership is available.
Please note that certain societies have been removed from this page because they have ceased operations or because we have had difficulty in contacting them.
If you believe you know of any society that we could include here, please email us at info@ukcht.net giving us their website address so we can have a look. (UK societies only please.) The society must have an open application policy and not be restricted to graduates of one college or group of colleges or to graduates accredited by one specific accreditor only.
IGCT (International Guild of Complementary Therapists)
UKCHT is an organisational member of this UK-based membership guild and they have granted accreditation to all of our relevant courses, including spiritually-based or energy-based modalities. The IGCT caters for those trained by distance learning as well as those qualified through live trainings. Web space is available on the IGCT site for details of your private practice and also of any trainings or courses you run. They have also arranged an insurance scheme for members via a major insurance brokerage so therapists can apply for insurance as IGCT members.
See the IGCT website at https://therapyguild.info/
Our course web pages on this site are being amended to indicate IGCT accreditation where applicable but in case of query please contact us. [Posted August 2020]