UK College of Holistic Training
distance learning courses for personal and professional development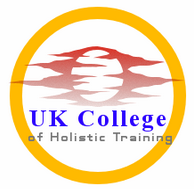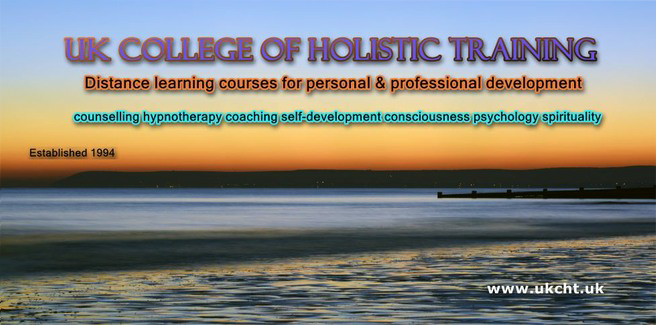 COOKIES
We use cookies to collect information about how visitors use our website. No personally identifiable information is collected. By browsing this site you indicate that you accept the use of cookies.
UK College of Holistic Training, Creedwell House, 32 Creedwell Orchard
TAUNTON, TA4 1JY, U.K.
Email: info@ukcht.net
Tel. 01823 765277
Website copyright © 2021 UK College of Holistic Training. All rights reserved.
See About page for specific acknowledgements.


Diploma in Positive Psychology


(new version pending)
Total recommended period of study: approx. 4 months or less. Continuous enrolment. No time limit.
Cost: £245.00 (245 Pounds Sterling - for currency conversion see www.xe.com )
One FREE textbook will be included for students from the UK.
Method of study
Textbook study- distance learning. Written assignments based on textbooks and exercises. Assignment questions are issued by email and students return their written work by email. Results and feedback are issued by email.
Course overview
Positive Psychology is the psychology of personal growth, happiness and positive personal qualities. The history of clinical psychology shows a preoccupation with mental illness and disability and treatments for psychological problems. Positive Psychology is a new direction in psychology that looks at how we can feel positive emotions such as happiness and hope, and how we can foster creativity and wisdom. This course uses a key textbook that surveys the research done in this exciting new area and the theories that have emerged. Key concepts are explained and there are guides to further reading both of an academic and a self-help nature. Students are encouraged to answer self-reflective questions as well as to appreciate academic knowledge. Examples are given of how psychologists apply these principles and there are recommendations for how positive psychology can change clinical practice and ultimately help to change society for the better.
Syllabus (This will change for the new 2022 edition of the course to add extra information as per the new textbook)
• Psychology of happiness
• Psychology of flow
• Psychology of hope and optimism
• Emotional Intelligence
• Psychology of giftedness, creativity and wisdom
• Personality and positive traits
• Self-esteem and the positive self
• Psychology of positive relationships
• Steps and processes of positive change/ helping and psychotherapeutic relationships
A university-level textbook is required as the main book for the course. Further reading is optional though comprehensive reading lists and lists of websites are given, enabling you to pursue further studies at your leisure.
Entry criteria and suitability
This course is geared towards therapists, counsellors, coaches, psychology students and other helping professionals and may also be taken for personal interest. No particular qualifications are required for entry but the ability to study from university-level textbooks is required: this is not a "self-help"-style course though some exercises are included.
Qualification
Successful graduates will receive the Diploma in Positive Psychology awarded by UK College of Holistic Training which is a private UK qualification. Course graduates may use the postnominal designation Dip. Pos. Psych.
Please note that this course is privately accredited and not accredited by any government-recognised authority. It not a preparation for entry to university and is not a path towards UK Chartered Psychologist status. It is a private qualification aimed at the helping professional in private practice, those who already have the core qualifications for their career, or those interested in the subject.
Course accreditation by ACCPH.
Further information
Please see our FAQs page for general information.
We reserve the right to change the syllabus and other details of any course at any time.
Course textbook:

Carr, Alan. Positive Psychology Book supplied free to UK students only. A NEW EDITION WILL BE AVAILABLE SOON AND THE COURSE WILL BE REVISED FOR USE WITH THAT EDITION. Please revisit this page for any updates.