UK College of Holistic Training
distance learning courses for personal and professional development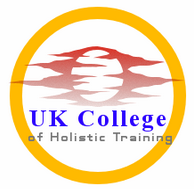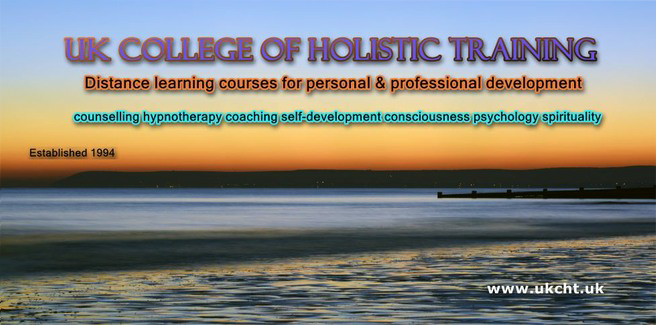 COOKIES
We use cookies to collect information about how visitors use our website. No personally identifiable information is collected. By browsing this site you indicate that you accept the use of cookies.
UK College of Holistic Training, 27 Old Gloucester Street, London WC1N 3AX
Email: info@ukcht.net
Tel. 020 7060 2283 International +44 207 060 2283
Registered with UK Register of Learning Providers no. 10028354
For specific course recognitions see individual course pages

Website copyright © 2020 UK College of Holistic Training. All rights reserved.
See About page for specific acknowledgements.




Diploma in
Parapsychology


Total recommended period of study: approx. 3-4 months or less. Continuous enrolment. No time limit.
Cost : £275.00 (275 Pounds Sterling) Extra costs & shipping may apply for some non-EU countries - see apply page for details.
A FREE printed textbook (approx. 400 pages) will be sent to UK students. Students outside the UK will need to acquire their own copy of the book.
Method of study
Distance learning - Textbook study. Written assignments based on textbooks and exercises. Assignment questions are issued by email and students return their written work by email. Grades and feedback are issued by email.
Course overview
Although we provide a separate, extended Advanced Diploma in Parapsychology, we recognise the need for a shorter but intellectually satisfying course for those who wish to study the subject in a more concise format. This new Diploma course uses a single university-level textbook that is separate from the books required from our Advanced course. This Diploma may be taken on its own, or as a preparation for our Advanced Diploma in Parapsychology.
Topics include:
• History of parapsychological research
• ESP – phenomenology and research
• Psychokinesis
• Psi theories
• Survival after death
• Poltergeists
• Near-Death and Out-Of-Body experiences
• Apparitions
• Reincarnation
• Belief in the paranormal and related beliefs
• What use is parapsychology?
• Is parapsychology scientific?
Entry criteria and suitability
No particular qualifications are required for entry.
Qualification
Successful graduates will receive the Diploma in Parapsychology awarded by UK College of Holistic Training which is a private UK qualification.
Further information
Please see our FAQs page for general information.
We reserve the right to change the syllabus and other details of any course at any time.

Required Text:
Irwin and Watt, An Introduction to Parapsychology. McFarland, 5th Edition, 2007.
A free copy of this book will be sent to UK students. Students outside the UK will need to purchase their own copy.