UK College of Holistic Training
distance learning courses for personal and professional development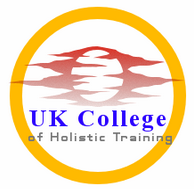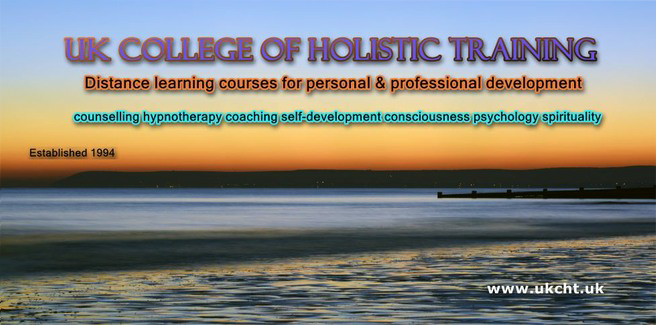 COOKIES
We use cookies to collect information about how visitors use our website. No personally identifiable information is collected. By browsing this site you indicate that you accept the use of cookies.
UK College of Holistic Training, Creedwell House, 32 Creedwell Orchard
TAUNTON, TA4 1JY, U.K.
Email: info@ukcht.net
Tel. 01823 765277
Website copyright © 2022 UK College of Holistic Training. All rights reserved.
See About page for specific acknowledgements.


Diploma
in
Numerology
Total recommended period of study: approx. 3 months or less. Continuous enrolment. No time limit.
Cost: £145.00
A FREE textbook will be sent to UK students.
Method of study:
Distance learning: Textbook study. Written assignments based on the set textbook. Assignment questions are issued by email and students return their written work by email. Grades and feedback are issued by email.
Course description: Numerology is the study of the esoteric or metaphoric significance of numbers and letters. The roots of numerology lie in the writings of Pythagoras, the Kabbalah, the Hebrew alphabet, and various strands of ancient wisdom.
This course provides a background in:
• the esoteric concepts required to understand numerology;
• the history and numerical significance of the Hebrew alphabet and its relation to Greek and Roman alphabets;
• the psychological and allegorical meanings of the letters;
• Pythagorean numbers and vibrations;
• modern Western gematria (number analysis of names and words);
• Master numbers;
• advanced use of numbers in analysis;
• the Inner Guidance Number.
The knowledge in this course may be used for self-understanding, character analysis, decision-making, and spiritual counselling.
Entry Criteria: Open entry.
Suitability:
This course will be of interest to practitioners of holistic and New Age disciplines. It is also available for personal interest.
Qualification
Successful graduates will receive the Diploma in Numerology awarded by UK College of Holistic Training which is a private UK qualification.
Accreditation
International Guild of Complementary Therapists
Please see our FAQs page for general information.
We reserve the right to change the syllabus and other details of any course at any time.

Textbook for this course:
Lawrence, Shirley Blackwell. The Big Book of Numerology: The Hidden Meaning of Numbers and Letters. Red Wheel/Weiser, 2019.
UK students will receive this book for free.

The following book is highly recommended for additional information but is not required to pass the course:
Buchanan, Michelle – The Numerology Guidebook: Uncover Your Destiny and the Blueprint of your Life. Hay House, 2013.