UK College of Holistic Training
distance learning courses for personal and professional development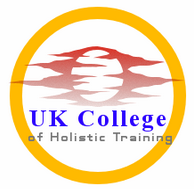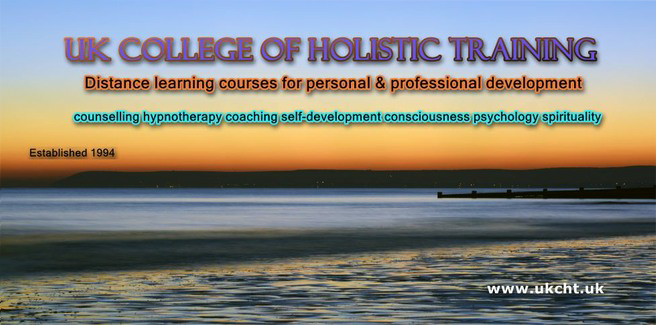 COOKIES
We use cookies to collect information about how visitors use our website. No personally identifiable information is collected. By browsing this site you indicate that you accept the use of cookies.
UK College of Holistic Training, Creedwell House, 32 Creedwell Orchard
TAUNTON, TA4 1JY, U.K.
Email: info@ukcht.net
Tel. 01823 765277
Website copyright © 2022 UK College of Holistic Training. All rights reserved.
See About page for specific acknowledgements.


Diploma in Esoteric Christian
Studies
Total recommended period of study: 3 months. Continuous enrolment. No time limit.
Cost: £145.00 (195 Pounds Sterling)


A FREE textbook will be included for students from the UK. A course manual is also provided in PDF format.
A distance learning course for anyone seeking to understand the inner meaning of Christian concepts and symbols and the links between Christian traditions and Hermeticism, Gnosticism, and the Western Esoteric Tradition.
Method of study:
Textbook study - distance learning. Written assignments based on textbook, self-reflection and set exercises. Assignment questions are issued by email and students return their written work by email. Grades and feedback are issued by email. Continuous assessment - no final exam.
Details:
This course is offered for those of any faith or philosophical background seeking to study a deeper understanding of Christianity according to its esoteric tradition as interpreted by the text author, and to appreciate the connections between esoteric Christianity and other traditions and the cross-fertilisation of esoteric ideas. The course is open to people of any faith and to secular students. Its aim is to further the academic study of comparative religion and esoteric thought, and to promote interfaith dialogue and communication. Your tutor will be someone who has studied comparative religion from an open-minded academic standpoint, and who has taught comparative religion and transpersonal psychology to clergy of various denominations.
The course will be useful for anyone interested in comparative religion and the history of religious ideas, as well as for students of Western esotericism and the Hermetic tradition and to clergy or lay religious leaders. It is primarily an academic religious studies course and does not lead to membership of or ordination by any religious body. No particular belief is required. It does not seek to "evangelise" in any way and is offered as an aid to interfaith and open intellectual exploration.
Course content
The course focuses on the following themes:
• The Hidden Teaching
• The Fall
• Salvation and Gnosis
• The Meaning of the Second Birth
• The Ground of Being
• Symbology in the Gospels
• Feminine Archetypes in Christianity
• Spiritual Practice
• Love, Forgiveness and the Question of Evil
• The Sacraments
• The Secret Church and the Mystical Body of Christ
Qualification
Successful graduates will receive the Diploma in Esoteric Christian Studies awarded by UK College of Holistic Training which is a private UK qualification. Course graduates may use the postnominal designation Dip. E.C.S.

Course textbook:
Smoley, Richard. Inner Christianity. Shambhala, 2002.
A free book will be sent to UK students.