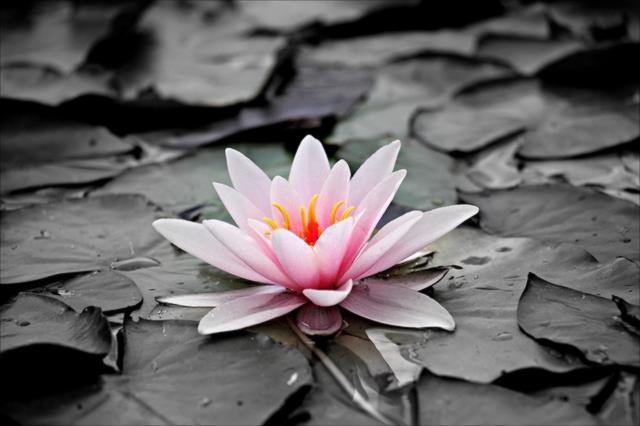 UK COLLEGE OF HOLISTIC TRAINING
Distance learning for personal & professional development

www.ukcht.uk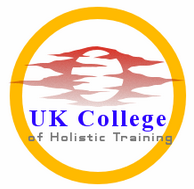 < back to Courses
Diploma in Counselling, Helping and Stress Management Skills


Distance learning. Recommended study period: 4 months or less. Enrol any time.
Time limit for completion: 12 months.

Cost (UK): £250.00.

UK students receive the 2 required textbooks for free.

Includes free bonus certification as Stress Management Coach.


Method of study

Textbook study. Written assignments based on textbooks and exercises. Assignment questions are in our PDF course manual and students return their written work by email. Grades and feedback are issued by email.

Course introduction

This Diploma combines two diplomas we have been running for years into one course, providing savings on course fees.

You will receive a Diploma bearing the words "Counselling, Helping and Stress Management Skills".

We have added a FREE certificate as a Stress Management Coach for all students who successfully complete the Diploma.

Entry criteria and suitability

This Diploma is for:

People who would like to take the course for self-development purposes

Personnel managers, supervisors, performers, frequent travellers and others who need to deliver or practise a repertoire of techniques for stress management, recovering energy levels and informal counselling, listening and communication skills.

People who would like comprehensive instructions on relaxation and stress reduction techniques plus introductory counselling skills in an easy to follow format, and to learn many new skills and techniques

Practicing complementary therapists, life coaches, and health workers who would like an additional diploma in stress management and counselling skills to add to their qualifications or CPD

People who have some counselling role (including volunteers, managers, stress management practitioners, coaches, complementary therapists, teachers, etc.) or who would like to study an introduction to counselling.

People who would like to take this course to give them confidence to pursue other educational opportunities such as advanced courses in stress management or diplomas in counselling, hypnotherapy and psychotherapy.

Syllabus

PART I - Counselling Skills

The counselling skills module is divided into five sections. We only give the section titles here. Further descriptions can be found on our web page for the Diploma in Integrative Counselling and Psychotherapy which uses the same module.

Section 1 – Exploring Counselling and Helping

Section 2 – How Counsellors Relate

Section 3 – Understanding the Client's Problems

Section 4 – Helping People to Change

Section 4 goes more deeply into techniques for change, including some life coaching skills.

Section 5 – Special Issues in Counselling

PART II - Stress Management and Relaxation

This part will include the following:

Theory of Stress, Breathing exercises, Progressive relaxation, Meditation, Visualisation, Applied relaxation, Self-hypnosis, Autogenics, Brief combination techniques, Anger training, Refuting irrational ideas, Focusing, Worry control, Coping skills, Goal setting and time management, Assertiveness, Coping with job stress, Simple nutrition, Exercise.

Qualification

Successful graduates will receive the Diploma in Counselling, Helping and Stress Management Skills - the full formal title of the course - awarded by UK College of Holistic Training which is a private UK qualification.

Course graduates will also receive an additional certification as a Stress Management Coach.

Course graduates may use the postnominal initials Dip.C.S.M. and Certified Stress Management Coach.

The course is accredited by ACCPH. We will also give details of other possible professional associations.

Prospective students are responsible for checking whether they need any form of accreditation or licensing to practise as a counsellor or psychotherapist in their own country. UK College of Holistic Training is unable to advise on local regulations in your country. However, "Stress Management" by itself is unlikely to be regulated, and neither is "Life Coaching".

We reserve the right to change the syllabus and other details of any course at any time.

Course textbooks:

Nelson-Jones, Richard INTRODUCTION TO COUNSELLING SKILLS, 4th edition, Sage, 2013

Davis, McKay & Eshelman. The Relaxation and Stress Reduction Workbook. 7th edition. New Harbinger, 2019.

UK students will receive a free copy of these two textbooks. Students outside the UK will need to acquire their own copies.



APPLY FOR THIS COURSE

You may start at any time of year
Click this link to go to our Application page

.
.
.
UK College of Holistic Training, 3 Bedfield House, WINCHESTER, Hampshire, SO23 7JH, U.K.
Email info@ukcht.net Web www.ukcht.uk Tel. 01823 765277
Website copyright © 2023 UK College of Holistic Training. All rights reserved.

cookie policy • privacy policy • terms



.