UK College of Holistic Training
distance learning courses for personal and professional development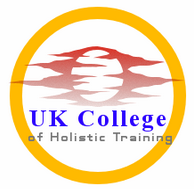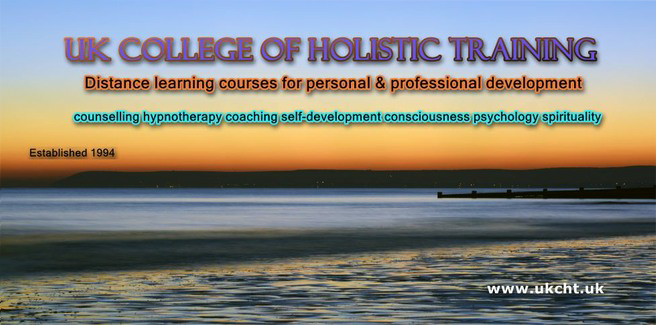 COOKIES
We use cookies to collect information about how visitors use our website. No personally identifiable information is collected. By browsing this site you indicate that you accept the use of cookies.
UK College of Holistic Training, 27 Old Gloucester Street, London WC1N 3AX
Email: info@ukcht.net
Tel. 020 7060 2283 International +44 207 060 2283
Registered with UK Register of Learning Providers no. 10028354
For specific course recognitions see individual course pages

Website copyright © 2019 UK College of Holistic Training. All rights reserved.
See About page for specific acknowledgements.


Diploma in Applied Mindfulness for Stress
Management

Dip.App.Mind.(Stress)
Total recommended period of study: approx. 4 months or less. Continuous enrolment. No time limit.
Cost: £245.00 (245 Pounds Sterling - for currency conversion see www.xe.com ) Extra costs & shipping may apply for some non-EU countries - see apply page for details.
One FREE textbook will be included for students from the UK. Students outside the UK will need to buy the textbook separately. No other books are required.
Method of study
Distance Learning: Textbook/CD study. Written assignments based on textbooks and exercises. Assignment questions are issued by email and students return their written work by email. Grades and feedback are issued by email.
To play the CD tracks you will need either a personal computer with a CD drive or an mp3-compatible CD player. If you have a suitable computer you will be able to copy the tracks to your mp3 player, iPod, smartphone, etc.
Course overview
Mindfulness is a form of insight meditation that concentrates on awareness of the present experience. Mindfulness techniques have been applied by clinicians for stress reduction, by themselves or in conjunction with many therapies, and also as a self-help programme. Mindfulness techniques, through promoting relaxation and a sense of well-being, can assist in alleviating the distress of anxiety and emotional turmoil, as well as providing new strategies for handling stress that can be permanent new resources. Mindfulness can also help in cases of pain and various medical conditions by reducing tension and allowing the body's own healing processes to have a better opportunity to play their part alongside medical treatment.
You can learn the basic techniques of mindfulness in your own home without attending classes or having to join any group or meditation centre. Although Buddhist in origin, applied mindfulness techniques are not religious - they are regarded by professionals as part contemporary psychology - and can be practised by people who are secular or of any faith.
The course introduces mindfulness, explains how it can positively affect the body and reduce stress, provides instruction in various meditational techniques, including loving-kindness meditation and interpersonal mindfulness (which helps to improve relationships). Techniques for habits, pain, eating and other applications are provided and the course gives guidance on adapting one's life to the harmonious principles of mindfulness.
We are also developing a more professional course mainly for counsellors and psychotherapists, and those who wish to teach mindfulness. Please contact us if you are interested.
[Mindfulness is not a substitute for medical or psychological treatment. Persons with a serious emotional or mental disorder should seek suitable professional help. Persons with a medical condition should follow the advice of their doctor. Consult your doctor before using any complementary therapy or meditation method if you have any illness.]
Entry criteria and suitability
This course is for any person interested in bringing mindfulness into their own lives and also therapists, counsellors, coaches and other helping professionals who would like an introduction to mindfulness and a variety of simple techniques that they can incorporate in their practices.
Qualification
Successful graduates will receive the Diploma in Applied Mindfulness for Stress Management awarded by UK College of Holistic Training which is a private UK qualification. Course graduates may use the postnominal initials Dip. App. Mind. (Stress).
The course is accredited by ACCPH.
Further information
Please see our FAQs page for general information about practising counselling and psychotherapy in the UK and elsewhere.
We reserve the right to change the syllabus and other details of any course at any time.
Course textbook:

Stahl, Bob and Goldstein, Elisha. A Mindfulness-Based Stress Reduction Workbook, New Harbinger, 2010
Book supplied free to UK students only. (The book includes a CD)