UK College of Holistic Training
distance learning courses for personal and professional development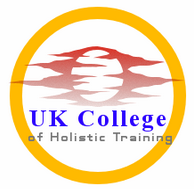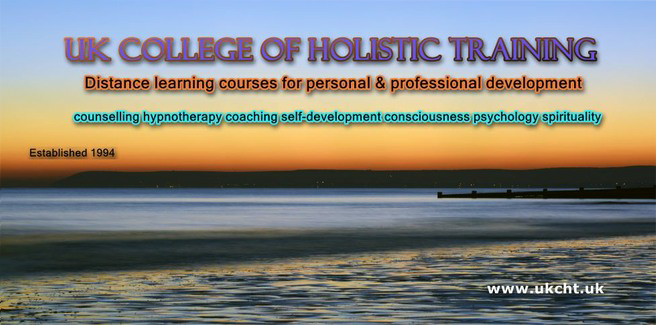 COOKIES
We use cookies to collect information about how visitors use our website. No personally identifiable information is collected. By browsing this site you indicate that you accept the use of cookies.
UK College of Holistic Training, Creedwell House, 32 Creedwell Orchard
TAUNTON, TA4 1JY, U.K.
Email: info@ukcht.net
Tel. 01823 765277
Website copyright © 2022 UK College of Holistic Training. All rights reserved.
See About page for specific acknowledgements.


Diploma in Anxiety Management
Total recommended period of study: approx. 3 months or less. Continuous enrolment. No time limit.
Cost: £175.00 (175 Pounds Sterling) Extra costs & shipping may apply for some non-EU countries - see apply page for details.
One FREE textbook will be included for students from the UK. Students outside the UK will need to buy the textbook separately. No other books are required.
Method of study
Textbook study. Written assignments based on textbooks and exercises. Assignment questions are issued by email and students return their written work by email. Grades and feedback are issued by email.
Course overview
Through the study of this course you will familiarize yourself with a comprehensive self-help workbook for people suffering from anxiety and/or phobias, which will provide material for counselling and therapy "homework" and self-support including charts and written exercises.
The course provides information on
• anxiety disorders and their symptoms,
• approaches to recovery,
• relaxation,
• exercise and nutrition,
• panic attacks,
• phobias (introducing the concept of exposure),
• cognitive strategies,
• personality styles and anxiety,
• common phobias,
• handling feelings,
• assertiveness and self-esteem,
• relevant medical conditions and medications,
• meditation,
• and finding a sense of purpose.
Entry criteria and suitability
This course is for therapists, counsellors, coaches and other helping professionals who would like a source of practical knowledge for helping clients to control and manage their anxiety-related conditions (including phobias). The course may also be taken for personal interest.
Qualification
Successful graduates will receive the Diploma in Anxiety Management awarded by UK College of Holistic Training which is a private UK qualification. The course is accredited as a professional development qualification by ACCPH. Course graduates may use the postnominal initials Dip. Anx. Mgt.
Further information
Please see our FAQs page for general information about practising counselling and psychotherapy in the UK and elsewhere.
We reserve the right to change the syllabus and other details of any course at any time.

The course textbook is:

Bourne, Edmund J. The Anxiety and Phobia Workbook, Sixth Edition. New Harbinger Publications Inc., 2015.
UK students will receive a free copy of this book.