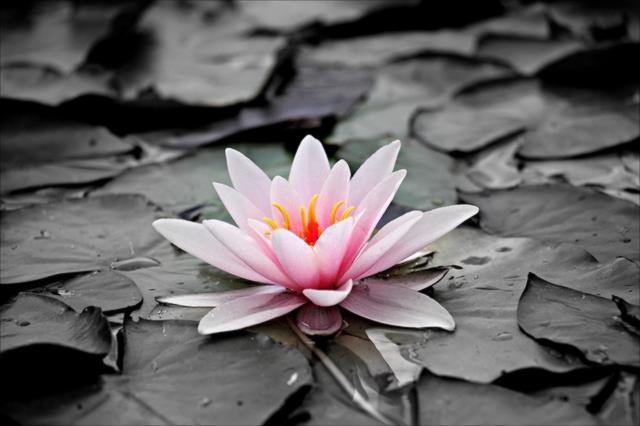 UK COLLEGE OF HOLISTIC TRAINING
Distance learning for personal & professional development

www.ukcht.uk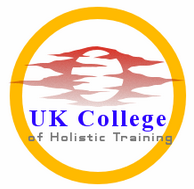 > back to Courses
Advanced Diploma in Analytical & Regression Hypnotherapy
(Hypnoanalysis)

NEW 2023 VERSION NOW AVAILABLE
Total recommended period of study: approx. 9 months or less.
Continuous enrolment. Time limit for completion 12 months.
It is possible to complete the course more rapidly if several units per month are taken.
Cost: £250.00  The tuition fee does not include the required textbooks (see below).

Method of study  
Distance learning: Textbook study.  Written assignments based on textbooks and exercises. Assignment questions are in our PDF course manual and students return their written work by email. Grades and feedback are issued by email. Students may incorporate techniques learned into their private practice and the final unit will require two case studies to be presented.
This course requires 6 books (see list below), most well-qualified hypnotherapists will have some of them already thus reducing the outlay on textbooks.

Course overview
This is a course for experienced and qualified hypnotherapists who work with, or would like to study, in-depth techniques of hypnoanalysis, present-life regression, reimprinting and related techniques (n.b. - past life regression is not covered).  A similar Advanced Diploma in Transpersonal Hypnotherapy is available for those interested in spiritual hypnosis.
The basic idea of analytical hypnotherapy is to gently uncover information about a problem, usually in the client's past, which can then be worked with in various ways in order to relieve the necessity for the problem to persist. Analytical hypnotherapy is often not covered extensively in modern live hypnotherapy training courses due to time constrictions and because "evidence-based" techniques are favoured.  If you are a practitioner fascinated by the possibilities of regression hypnosis and would like to learn about it in depth, or to upgrade your previous training in the subject and find out how much more there is to know, this course is for you.
Following this course, you might well realise how much knowledge has been left out of certain hands-on professional hypnotherapy trainings!
No previous knowledge of psychoanalysis, Freud or psychodynamics is assumed as necessary concepts will be introduced as part of the relevant modules. The emphasis will be on what concepts are still useful and meaningful today, and on modern techniques of working with and transforming negative memories to alleviate stress, phobias and the effects of trauma.  
Many script examples are given which you can tailor to your specific needs until you are confident at working script-free.


Syllabus:
Module 1: Freudian Thought for the 21st Century
Module 2: Conversational Regression
Module 3: Hypnotic Regression Therapy
Module 4: Understanding Dissociation
Module 5: Advanced Hypnotherapy and Hypnoanalysis
Module 6: Hypnosis and Inner Conflict Resolution
Module 7: Presentation of Case Studies
This syllabus may change at any time for course upgrading.

Entry criteria and suitability  
Applicants must normally be qualified and experienced hypnotherapists and members of a professional hypnotherapy association. If you do not meet this requirement and are interested you are invited to contact us with details of your background so we can advise you accordingly.

Qualification
Successful graduates will receive the Advanced Diploma in Analytical and Regression Hypnotherapy awarded by UK College of Holistic Training which is a private UK qualification. The course is accredited by  the ACCPH, Accredited Counsellors, Coaches, Psychotherapists and Hypnotherapists.  It is also accredited by the International Guild of Complementary Therapists.
Please note that this course is not a qualification in psychotherapy, psychiatry or psychoanalysis. It is offered for educational purposes only as a professional CPD course for qualified hypnotherapists.


Advanced Diploma in Analytical and Regression Hypnotherapy - course textbooks

(Students will need to buy their own books for this course. We reserve the right to substitute books or create substitute units if a book is unavailable)
Kahn, Michael.  Basic Freud: Psychoanalytic Thought for the Twenty First Century. Basic Books, 2002.
Hunter, Roy. The Art of Hypnotic Regression Therapy. Crown House Publishing, 2012
Marion, Jess.  Conversational Regression. Changing Mind Publishing, 2016.
Hunter, Marlene E.  Understanding Dissociative Disorders: A Guide for Family Physicians and Health Care Professionals. Wales, UK: Crown House Publishing Ltd. 2004.
Watts, Terence.   Hypnosis: Advanced Techniques of Hypnotherapy and Hypnoanalysis.   Eagan, MN:  Network 3000 Publishing, 2005.
Hunter, Roy.  Hypnosis for Inner Conflict Resolution: Introducing Parts Therapy. Bancyfelin, Carmarthen, Wales: Crown House Publishing Ltd., 2005.


Optional additional text/module: Integrated Analytical Hypnotherapy

The textbook for this module is: Morison, Jacquelyne. Creative Analytical Hypnotherapy: The Practitioner's Handbook. This book is out of print and was used for the previous edition of the Diploma. For students who already have the book, we can offer a lesson plan for it enabling you to study it as part of the Diploma.


APPLY FOR THIS COURSE


You may start at any time of year

Click this link to go to our Application page

.
.
.
UK College of Holistic Training, 3 Bedfield House, WINCHESTER, Hampshire, SO23 7JH, U.K.
Email info@ukcht.net Web www.ukcht.uk Tel. 01823 765277
Website copyright © 2023 UK College of Holistic Training. All rights reserved.

cookie policy • privacy policy • terms



.