UK College of Holistic Training
distance learning courses for personal and professional development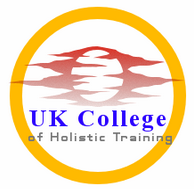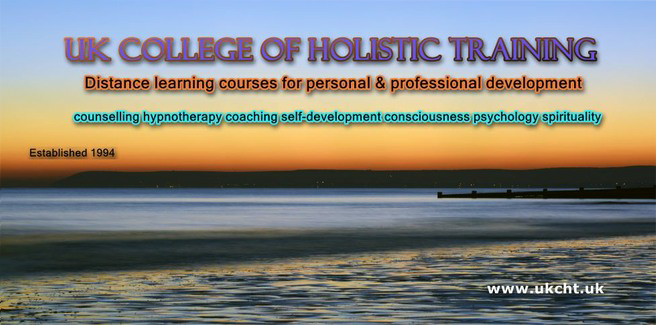 COOKIES
We use cookies to collect information about how visitors use our website. No personally identifiable information is collected. By browsing this site you indicate that you accept the use of cookies.
UK College of Holistic Training, 27 Old Gloucester Street, London WC1N 3AX
Email: info@ukcht.net
Tel. 020 7060 2283 International +44 207 060 2283
Registered with UK Register of Learning Providers no. 10028354
For specific course recognitions see individual course pages

Website copyright © 2019 UK College of Holistic Training. All rights reserved.
See About page for specific acknowledgements.


We are planning regular SPECIAL OFFERS - subscribe to get early notice of these limited time opportunities. You won't want to miss them as some of them won't come around again for another year!
PRIVACY NOTICE
Since April 2018 we have been using a new email list provider, MailChimp, that is fully compliant with GDPR and will keep our list on their server in the US under highest security standards. For details of their compliance with European data regulations see https://kb.mailchimp.com/accounts/management/about-mailchimp-the-eu-swiss-privacy-shield-and-the-gdpr
Our list will ONLY ever be used to send you news of our courses and other information of interest from time to time. We will NEVER pass your email address to anyone else and we do not buy or sell email lists. Your list entry will NOT be used for any marketing purposes outside the emails we send you ourselves. We don't spam.
To prevent unauthorised access to the list and other information via our computers, we have various security measures in place at the location(s) where we work, e.g. multiple passwords and encryption of data. These precautions also apply to portable devices (e.g. laptops and backup disks).
The required information for subscription is: Your first name (or nickname, company, etc), your email address, and your country (required to comply with Canadian and other laws). Your surname is optional.
You will be able to unsubscribe at any time and you can ask us at any time to completely delete your details from the list.
The list provider may use Google statistics to help organise the data.
When you click on the link below you will be transferred to our pages on the MailChimp site for the management of your new subscription.
Also see our cookie policy and our privacy policy .
Please note that even if you don't subscribe to the new list, we may still email you if you have ongoing correspondence with us or you are a student/former student/friend of UKCHT and we need to contact you about your studies or other legitimate matters, or if you have asked us to let you know when we provide a course or service. These will be personal communications and not mass mailshots or newsletters.
If you ACCEPT the privacy conditions on this notice please go ahead and click the subscription link below to take you to the MailChimp site:
ATTENTION!
Due to European General Data Protection Regulations, we started a completely NEW mailing list in April 2018 - please join it and complete the double opt-in process otherwise we cannot mail you any news.
This applies even if you were on our old list, which was deleted at the end of April 2018.