UK College of Holistic Training
distance learning courses for personal and professional development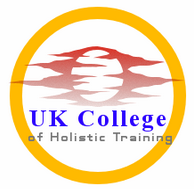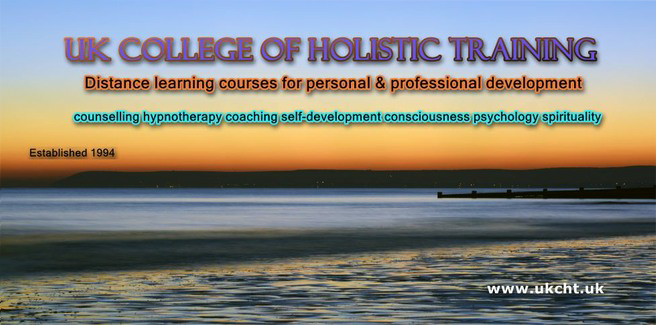 COOKIES
We use cookies to collect information about how visitors use our website. No personally identifiable information is collected. By browsing this site you indicate that you accept the use of cookies.
UK College of Holistic Training, 27 Old Gloucester Street, London WC1N 3AX
Email: info@ukcht.net
Tel. 020 7060 2283 International +44 207 060 2283
Registered with UK Register of Learning Providers no. 10028354
For specific course recognitions see individual course pages

Website copyright © 2019 UK College of Holistic Training. All rights reserved.
See About page for specific acknowledgements.


A distance learning professional development course for anyone who helps, treats or cares for the elderly, or anyone with an interest in the subject of ageing or in a related profession.
Total recommended period of study: 1 to 3 months. Continuous enrolment. No time limit.
Cost: £250.00 (250 Pounds Sterling - for currency conversion see www.xe.com ) Extra costs & shipping may apply for some non-EU countries - see apply page for details
A FREE textbook will be included for students from the UK. Students outside the UK will need to buy their own copy of the textbook, normally from an internet bookstore.
Diploma in Psychology of Ageing
Method of study:
Textbook study (distance learning). Written assignments based on textbooks and self-reflection. Assignment questions are issued by email and students return their written work by email. Grades and feedback are issued by email.
Course overview:
As the mature and elderly sections of the population increase, and our lifespans get longer, more and more attention is being devoted to the topic of ageing and how it affects people's needs and abilities. In psychology alone, the number of studies keeps increasing, and these studies are informed by various disciplines.
Helping professionals, health professionals, counsellors, carers and helpers, social workers, complementary therapists, informed senior citizens and their relatives, legal and other professionals and key decision-makers need a comprehensive understanding of how ageing can affect the brain and the intellect, memory, language, personality and lifestyle, and existing mental health conditions. Issues such as "ageism", awareness of death and the use of technology by the elderly are also receiving more attention.
This course, using a tertiary-level textbook, is suited for persons with some previous study of counselling, psychology, social work or other relevant disciplines and for the educated general reader.
It begins with how ageing is defined and continues with:
coverage of brain and cognitive changes,
implications for different types of memory,
language recognition and the role of reading,
attitudes to ageing and cross-cultural differences,
changes in lifestyle,
ageing and marriage,
mental health and dementia, and
death, dying and bereavement.
Work required for this course
There are eight mini-essay assignments, requiring short summaries and interpretations of what you learn from the text, plus a final essay on an aspect of ageing. There will be a choice of essay topics to suit people of different backgrounds and levels of expertise.

Course textbook:
Stuart-Hamilton, Ian. The Psychology of Ageing: An Introduction. Jessica Kingsley Publishers, 2012.
A free copy will be sent to UK students.
Qualification
Successful graduates will receive the Diploma in Psychology of Ageing awarded by UK College of Holistic Training which is a private UK qualification.
Further information
Please see our FAQs page for general information.

APPLY FOR THIS COURSE
You may start at any time of year
Click this link to go to our Application page