UK College of Holistic Training
distance learning courses for personal and professional development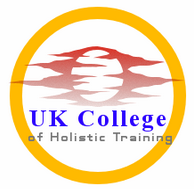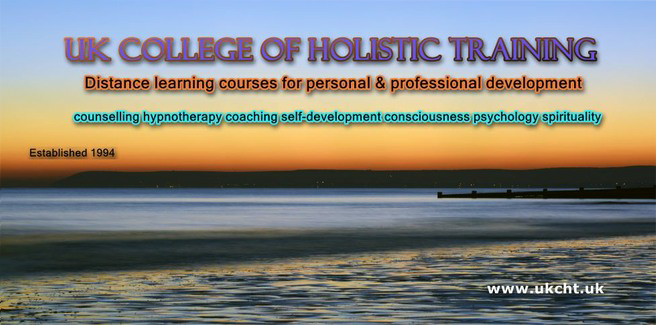 COOKIES
We use cookies to collect information about how visitors use our website. No personally identifiable information is collected. By browsing this site you indicate that you accept the use of cookies.
UK College of Holistic Training, 27 Old Gloucester Street, London WC1N 3AX
Email: info@ukcht.net
Tel. 020 7060 2283 International +44 207 060 2283
Registered with UK Register of Learning Providers no. 10028354
For specific course recognitions see individual course pages

Website copyright © 2019 UK College of Holistic Training. All rights reserved.
See About page for specific acknowledgements.


Diploma
in Past Life Regression Therapy
Total recommended period of study: students can take up to 12 months to complete the course. Most students will take a much shorter time.
Cost: £185.00 (185 Pounds Sterling - for currency conversion see www.xe.com ) Extra costs & shipping may apply for some non-EU countries - see apply page for details.
All core course materials will be provided, normally in PDF and/or Word formats. There are no required textbooks.
Course materials are issued by email. If printed versions are required, an additional charge will be made to cover printing and multiple mailings.
Method of study
Home study (distance learning) using lesson materials that we provide. Written assignments based on lessons and exercises. Students return their written work by email. Feedback and support given by email. Continuous assessment - no final exam.
Course introduction and overview
Past life regression therapy is a procedure whereby the therapist facilitates an altered state in the client and guides him/her through a process of inner visualisation and experience that is commonly called an encounter with a "past life", in the sense of a previous incarnation. When done therapeutically the aim is to identify and resolve the origin of a problem that has manifested in the present life, with the intent of producing beneficial change in feelings or behaviour, or a reduction of stress that can assist well-being. In practice, there is a wide range of experiences that can be encountered by the client and there are differing interpretations of these experiences. It is not necessary for the therapist or the client to believe in reincarnation. However, most clients for this kind of work do accept the possibility of previous lives, and the client's belief system is honoured.
This 6-module course will teach you how to conduct a past life regression session in a safe and professional manner. Before you are given the regression techniques, you will be taken through a thorough understanding of the theory, philosophy and workings of this form of therapy.
Module 1 - Understanding Past Lives
Module 2 - Reincarnation
Module 3 - Therapeutic Issues Part I
Module 4 - Therapeutic Issues Part II
Module 5 - Regression Techniques
Module 6 - Running a Client Session
Course Prospectus
A full syllabus and further information is given in the Course Prospectus which is available as a PDF download - click this link to access the PDF.
Entry criteria and suitability
The course is suitable for the following:
1. Existing hypnotherapists wishing to expand their knowledge base.
2. Those who already practise a suitable form of therapeutic or spiritual work.
4. Personal development/ personal interest (subject to acceptance).
Qualification
Successful graduates will receive the Diploma in Past Life Regression Therapy awarded by UK College of Holistic Training which is a private UK qualification.
The course is accredited by ACCPH (see links in left-hand column)
Further information
Please see our FAQs page for general information.
We reserve the right to change the syllabus and other details of any course at any time.