UK College of Holistic Training
distance learning courses for personal and professional development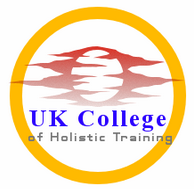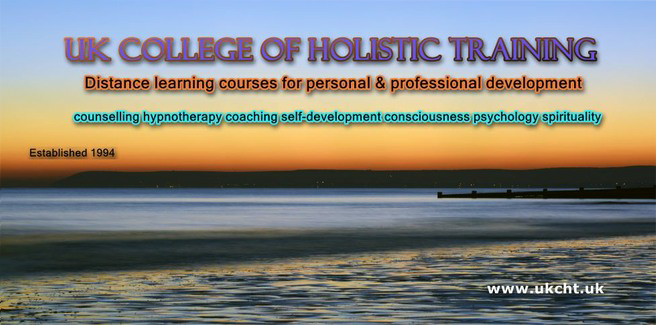 COOKIES
We use cookies to collect information about how visitors use our website. No personally identifiable information is collected. By browsing this site you indicate that you accept the use of cookies.
UK College of Holistic Training, 27 Old Gloucester Street, London WC1N 3AX
Email: info@ukcht.net
Tel. 020 7060 2283 International +44 207 060 2283
Registered with UK Register of Learning Providers no. 10028354
For specific course recognitions see individual course pages

Website copyright © 2019 UK College of Holistic Training. All rights reserved.
See About page for specific acknowledgements.


Method of study
Textbook study - distance learning. Written assignments based on textbooks and exercises. Assignment questions are issued by email and students return their written work by email. Results and feedback are issued by email.
Course overview
This course charts the Medieval and esoteric history of the Tarot and, blending intuitive interpretation, symbolic understanding and historical information, presents a simple yet profound method of reading the cards for meditation and divination.
The course is for people new to the Tarot who want to understand what it is, where it came from and how to use it for a reading. It is also for experienced Tarot readers who want a qualification to enhance their professional profiles, and to develop their wider knowledge of Tarot tradition.
Styles of Tarot consultation vary considerably with many different packs in use, many spreads and styles of reading, and many ways of interpretation. No one course can teach them all - and nobody will use all of them - but a course such as this acts as a central focus from which to develop your fascination with the Tarot and decide how it is most useful on your individual spiritual, artistic and/or and helping or counselling path.
We do not expect you to master all the meanings and be a proficient Tarot reader in the time it takes you to do this course. That takes time and experience, plus a certain amount of intuition, and you will have the textbook to help you as you keep learning. This course is in "Tarot studies" - it is not in itself a qualification as a Tarot reader. We are looking for your understanding of Tarot history and symbolism, and your aptitude for appreciating Tarot and allowing associations and intuitive interpretations to come forth when you are contemplating particular cards. The final assignment asks you to perform a reading, but this may be done in "open book" fashion, allowing you to consult the textbook (and any other sources you wish) for interpretations.
There are no particular entry qualifications for this course but we expect a good standard of written English and a genuine interest in learning more about the Tarot.
Qualification
Successful graduates will receive the Diploma in Tarot Studies awarded by UK College of Holistic Training which is a private UK qualification. The college is accredited by the International Association for Distance Learning.
Total recommended period of study: approx. 3 months or less. Continuous enrolment. No time limit.
Cost: £175.00 (175 Pounds Sterling) Extra costs & shipping may apply for some non-EU countries - see apply page for details.
This course used to be a Certificate. Certificate holders may apply to us for an upgrade to Diploma.
Free textbook supplied to UK students.
Course textbook:

Place, Robert M. The Tarot: History, Symbolism and Divination. New York: Jeremy P. Tarcher / Penguin 2005. [This book will be sent free to students in the UK ]

Further book information (not required for the course):
An extended, illustrated paperback edition of the book was published in 2010. Details of this larger edition are:
Place, Robert M. The Fool's Journey: The History, Art & Symbolism of the Tarot. Lulu.com, 2010.
This edition is available from Amazon and from Lulu.com. You can find out more about this edition by looking at the description and reviews on Amazon.com
Further suggested reading:
Quinn, Paul. Tarot for Life: Reading the Cards for Everyday Guidance and Growth. Quest Books, 2009.
Ben-Dov, Yoav. Tarot: The Open Reading. Createspace / Amazon Media. Available in paperback and for Kindle.