UK College of Holistic Training
distance learning courses for personal and professional development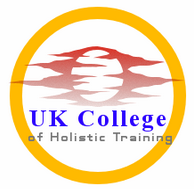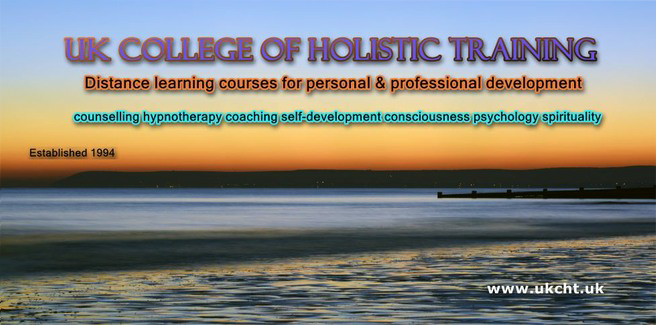 COOKIES
We use cookies to collect information about how visitors use our website. No personally identifiable information is collected. By browsing this site you indicate that you accept the use of cookies.
UK College of Holistic Training, Creedwell House, 32 Creedwell Orchard
TAUNTON, TA4 1JY, U.K.
Email: info@ukcht.net
Tel. 01823 765277
Website copyright © 2022 UK College of Holistic Training. All rights reserved.
See About page for specific acknowledgements.


Buy the Books You Need
On-Line
We don't sell books ourselves. If the course gives you a free book, we order it from Bookdepository or Amazon and ask them to ship it to you.
If you need to buy your own books for your course, there is Amazon of course but there are several other on-line bookstores that might be better for you, especially if you are outside the UK.
Advertisement
OVERSEAS? NEED BOOKS? NO PROBLEM. FREE INTERNATIONAL DELIVERY - click image below.
Click above image for ALL your book needs: textbooks,
fiction, non-fiction and childrens' books
for you & your family
We also recommend the following international on-line bookstores for our overseas distance learning students (please copy and paste the URL you want into your browser):
INDIA ON-LINE BOOKSTORES - www.firstandsecond.com
www.amazon.in
AUSTRALIA ON-LINE BOOKSTORES - www.booktopia.com.au, www.svb.com.au, www.holisticpage.com.au, www.bookworm.com.au , www.dymocks.com.au www.buyaustralian.com www.biblioz.com
GERMANY - www.amazon.de
JAPAN - www.amazon.jp
USA - www.amazon.com (also www.abebooks.com for used books)
SOUTH AFRICA INTERNET BOOKSTORE - ON-LINE BOOKSTORE -
RED PEPPER BOOKS http://www.redpepperbooks.co.za/
BOOK PRICES FOR LONGER COURSES AND NON-UK STUDENTS

We are unable to give a cost for all the books required for any particular course. This is because book prices on-line fluctuate daily, and cheap used or almost-new copies come and go. One site providing free postage may be out of stock, needing postage to be added at another site. Applicants should visit their preferred on-line bookstore and check availability and prices shortly before they enrol for the course. If you find a cheap copy we suggest you buy it as soon as you can because it may quickly disappear.