UK College of Holistic Training
distance learning courses for personal and professional development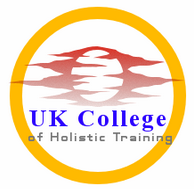 UK College of Holistic Training, 27 Old Gloucester Street, London WC1N 3AX
Email: info@ukcht.net
Tel. 020 7060 2283 International +44 207 060 2283
Registered with UK Register of Learning Providers no. 10028354
College accredited by International Association for Distance Learning
For specific course recognitions see individual course pages

Website copyright © 2018 UK College of Holistic Training. All rights reserved.
See About page for specific acknowledgements.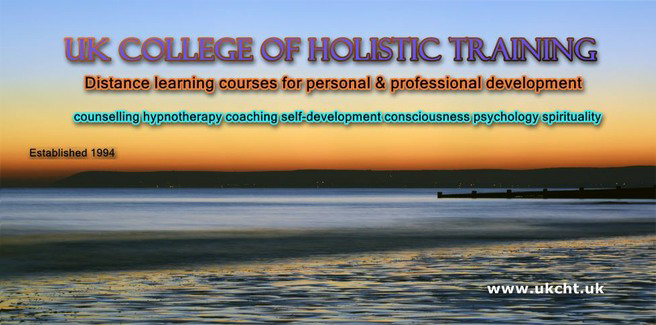 This page is for special announcements.

Terms and Conditions for Summer Sale ending 2 Sept 2018
We are pleased to offer these discounts on all UKCHT taught courses currently available. Enrol now before this offer expires!

Our courses probably have much more content and depth than many cheaper courses on offer elsewhere. Feel educated and satisfied with really knowing your subject. Our textbook-based courses bring you guided study of the carefully selected original works of acknowledged experts as well as opportunities to develop your own thinking and perform self-development exercises or try out techniques where applicable. Many students have loved this approach and come back to us for further courses.

Browse our available courses now and choose the one you've been waiting to do!

Terms and conditions applying to this offer:
This offer does not apply to the "Conscious Courses" range.
Payments must be made by PayPal or bank transfer.
Payment must be made in full (sorry, no instalments or payment plans).
One course only per applicant.
Not normally applicable to payments already in progress (but you can ask us nicely and we will see what we can do).
If you cannot send your application form by email, and need to use post, email us to reserve your place and to let us know your application is coming. We will send you a PayPal payment request when we receive it. (UK students: if you have difficulty you can phone us - we can call you back and fill in the form for you over the phone.)
If the course requires you to buy textbooks, you will still need to do so. We do not sell the books ourselves so you will need to use Internet bookstores.
Applicants outside the UK and EU: please send your completed application form by email, and we will check if any special arrangements or extra costs apply for your country.
We reserve the right to decline any application without giving a reason.
By applying you are consenting to our main terms and conditions and privacy policy as detailed on our website.